Scaffold 22 is a vast text-based Role Playing Game designed for mobile devices, bringing the breadth and scope of traditional video games to your couch – or bed; or wherever you prefer to shut down from daily life and delve into imaginative worlds drawn from all corners of science fiction tradition.
Scaffold 22 underlines its narrative prose with artwork, much in the way a traditional visual novel might. The key word here being underlines. We firmly believe in the power of imagination and want to let our readers picture our world as individually as possible.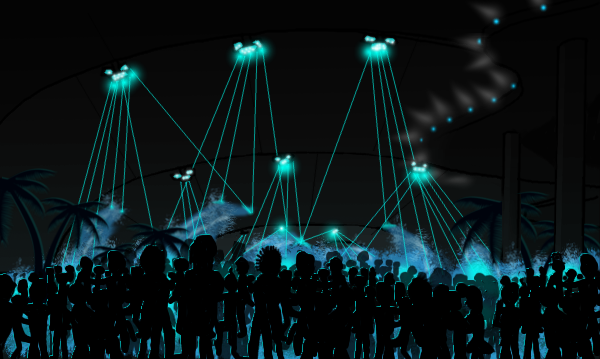 Gameworld Artwork: Wilkin's Riptide
On the other hand, Scaffold 22 remains a roleplaying game at heart. We believe the roots of this genre deserve to be respected and have placed just as much importance on gear accumulation, character customization, and turn-based combat as we have on gripping storytelling.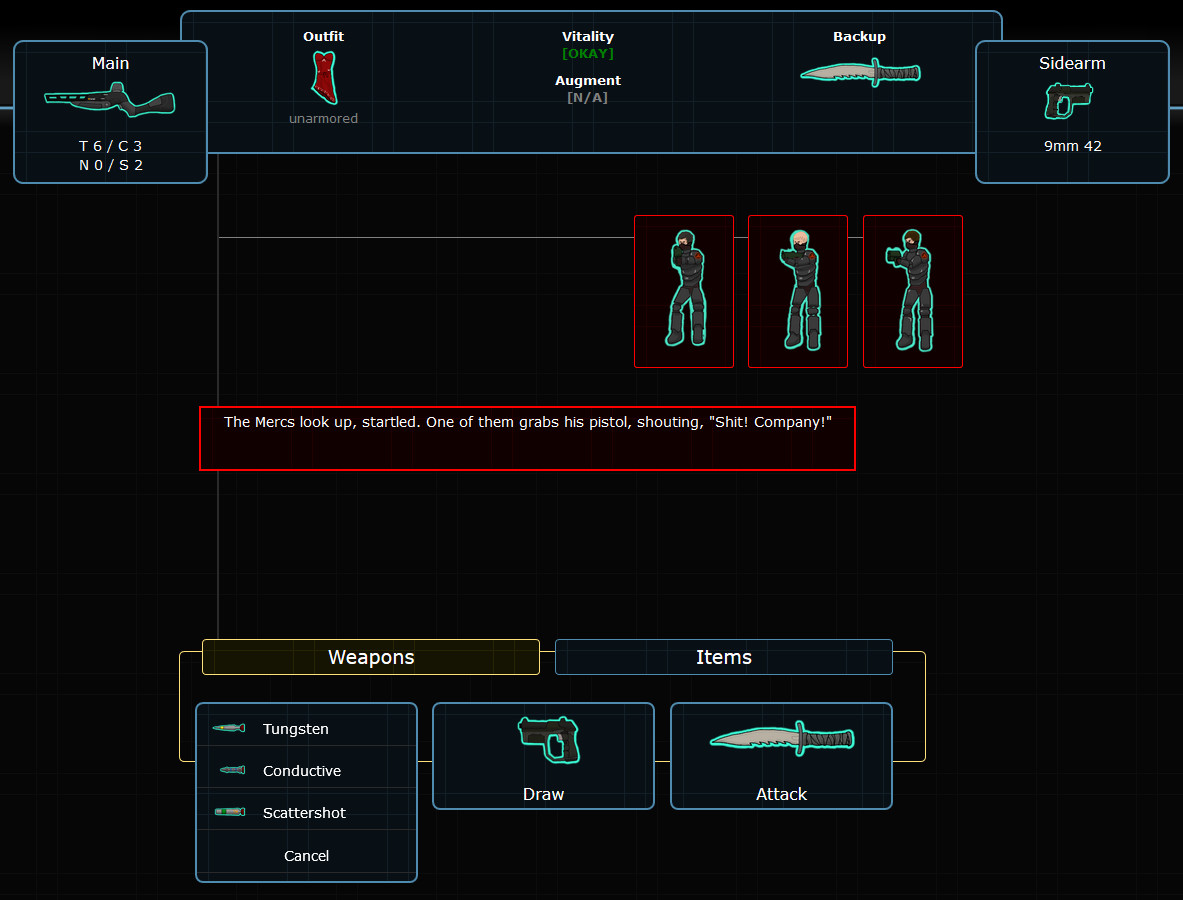 PC Layout: Combat Interface
More importantly, we believe every RPG should cater to a variety of play styles. Maybe you're partial to the gun-slinging space cowboy archetype. Or perhaps you prefer to play drug-addicted maniacs prone to harsh language and bloody decapitations. Even the level-headed diplomat ever seeking for peaceful solutions isn't out of place in this adventure. It's all up to how you choose to deal with situations as they arise.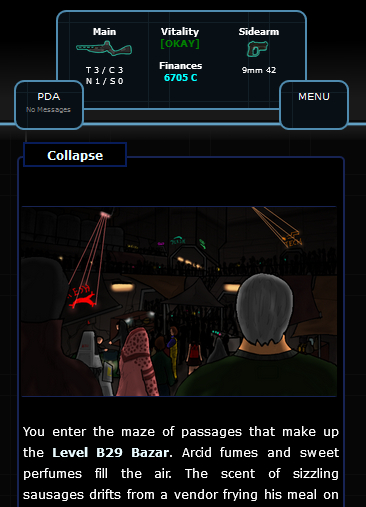 Mobile Layout: B29 Bazar
Last but not least, text-based media lend themselves well to portraying social interaction and Scaffold 22 takes advantage of this. Whether it's drowning your sorrows the local night club with a friend or crashing at home after an action-packed adventure, the struggles of everyday life in this science fiction world play a central role – if you want them to. One way or another, the rich and varied world of Scaffold 22 promises to be an experience you won't forget anytime soon.